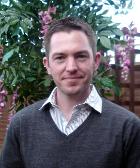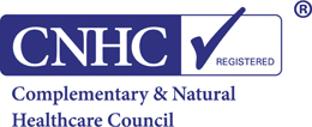 Christopher David Handbury has been using Holistic and Natural medicine since the age of twelve years when his Mother, and NHS Nurse introduced him to Homeopathy for childhood headaches.
He later began using Acupuncture in his late teens for elbow pain after his Father recommended it.

In 2002 a car accident left him with tissue damage to his neck and in severe daily pain, he spent the next two years receiving western Chiropractic and Physiotherapy treatment along with prescription medication that had no lasting effect.
In his search for relief Christopher discovered Tui Na Medical Massage and was treated by the son of one of Europes most renowned practitioners.
The effect was so profound that he spent the next six years training with some the the best teachers gaining professional qualifications in a number of Traditional Chinese Medical systems.
He began practicing professionally in 2005 and in 2011 founded the Stonehouse Holistic Centre and Medical Clinic so he could provide his unique methods of treatment to those who are suffering with pain and long term chronic illness.
Christopher also holds regular health classes in which he teaches Medical Qigong (Chi Kung) Self Applied Massage and Spinal Dynamic Healing, some of which has been developed by Christopher himself by combining his knowledge of bodywork and energetic health.
Medical Treatment
Christopher David Handbury
MAcuC MCNHC Specialist in Traditional Chinese Medicine
Musculo-Skeletal Therapy

Sports Injury Recovery and Re-Habilitation

Spinal Dynamic Healing and Postural Therapy

Emotional Stress Therapist (Anxiety and Panic)
Main Conditions:
Painful Conditions: Neck, Back, Hip (Sciatica), Shoulder, Knees, Joints.
Sport Related & Performence Injury : Cycling, Racket Sports, Running, Martial Arts Training.
Emotional Stress: Anxiety, Panic, Depression, Low energy and fatigue, IBS, Digestive Complaints, Sleep Problems, Anger & Frustration, Infertility and Menstrual Problems.