Please click the three lines at the top of your screen to reveal the menu
Coronavirus Update January 27th 2021
The clinic remains open for business during lockdown restrictions
Acupuncture January is here!
I've decided to make January 2021 all about Acupuncture! To promote the amazing benefits of this treatment and to help you feel better and more vibrant, I am have a special offer throughout January 2021 to use as many times as you like.
Click below to find out more and get your special voucher code.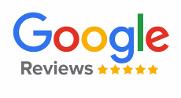 After suffering with severe TMJ (temporal mandibular jaw disfunction) that causes my jaw to lock and have severe pain and migraines, I was thrown from specialist to specialist and just fed more and more painkillers. I was given the details of Chris by an out of hours GP after a bad attack of pain.
At first I was very skeptical but with nothing to lose I attended the first appointment where he was the first person to really listen and seem to care about what was happening to me. After only 6 sessions I found I was no longer getting migraines and I could eat a steak for the first time in a year . I was also off almost all of the pain killers.
Chris is always professional and explains every step of the procedure and why he is doing things. He also listens to what is going on and is always adjusting the treatment to treat as much as possible. After nearly 2 years of seeing traditional doctors this is the only thing that has helped me and for that I cannot thank Chris enough.
What makes Stonehouse Holistic so unique?.........You!
Whether you're an amazing lover of life, professional athlete or a weekend warrior you'll find expert and professional treatment to treat your injuries, balance your emotions and minimise any future recurrence using the most tried and tested forms of eastern medical and therapeutic therapy available.
The treatment i provide will support you and the process of physical and emotional healing, It also enhances personal performance for sporting activities and ultimately helps to maintain greater health. The results ultimately mean you can return to enjoying daily life by reducing fatigue, pain and illness.
"Whatever your condition, symptoms or ailments, I am here to help you reach your health goals and teach you how to move forward through these present challenges .
There is a solution waiting for you at Stonehouse Holistic"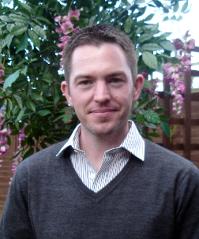 Medical Treatment with Christopher Handbury
Physical therapy for Chiropractic, Osteopathic and Musculo-Skeletal Pain
Traditional & Micro-systems Acupuncture - TCM

Qualified and CNHC Registered Professional
Sports Injury Therapy & Rehabilitation
Emotional Stress Release Therapy
Pain Relief & Chronic Illness Treatments
Visiting the clinic (Directions here)
On-Site Parking
Access to Local Town Shops, Cafe's and General Stores
Changing Area
Relaxed Friendly Environment
High standards of patient and public safety
HSE Covid-Secure Space
The Stonehouse Holistic Centre & Medical Clinic is situated within a comfortable travelling distance of Stroud, Gloucester, Cirencester, Painswick, Eastington, Tetbury, Frampton, Dursley and Cheltenham.
The railway station is a short 3 minute walk from the clinic. A regular bus service stops at the end of Queens Road just 50 yards away.