Qigong Health Exercise with Christopher David Handbury

Latest news - Christopher's book 'What is Qigong?' reaches #7 in the
Amazon Top 100 Bestsellers for Physical Medicine & Rehabilitation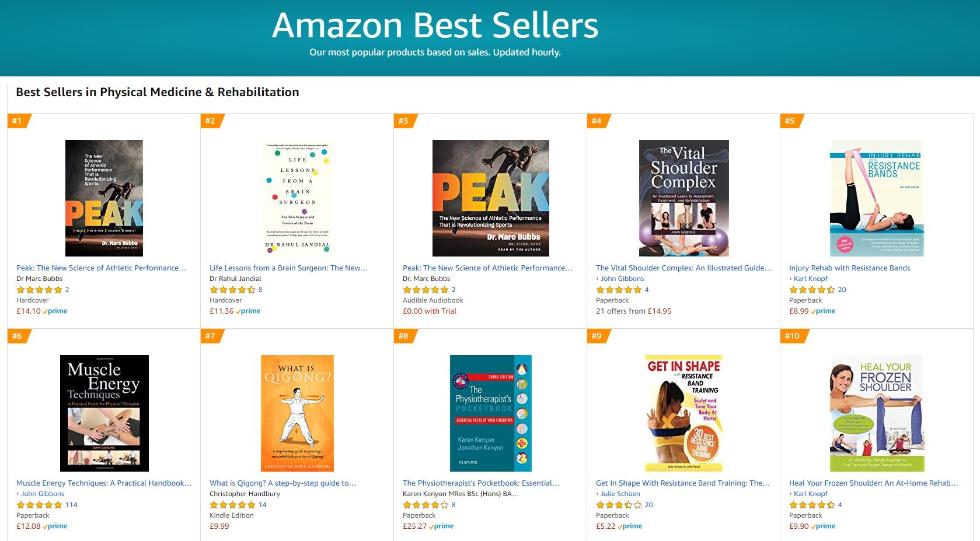 January 2020 Class Availability: Enrol for a class today

Tuesdays 10.00am Chi Fit Qigong - Stonehouse

Tuesdays 7.00 pm Chi Fit Qigong - Eastington FULLY BOOKED

Thursdays 8.10 pm Chi Fit Qigong - Stonehouse FULLY BOOKED

Payments
Classes cost £33.00 paid monthly for 12 sessions per term.

More details on our Qigong Tai Chi Health Classes can be found on our classes
website here
What's in it for you?
Activate the body's own natural medicine and feel GREAT!
Improve energy flow to remove harmful blockages
Harmonise the internal organs to promote healing from illness
Excite the digestive system for improved energy
Tone the muscles for strength and vital health
Strengthen the bones and joints for less pain.
Sleep better and feel alive with life!
All are welcome to attend Qigong Classes.
Chi Fit Qigong Testimonials

"I attend Chris' Qigong for Fibromyalgia class. I now feel more like a Fibro Warrior! Thank you, Chris."
"Attending Chris' Chi-Fit Qigong class for about two years has improved my health immeasurably.
"These classes are highly recommended"
"Thanks for everything and showing me the way to finding my true self, and I do absolutely feel amazing, the first time in my life I have felt like this."
" I feel more relaxed, the pain of the injuries subsides and I sleep really well."
"Another member of the group, complimented me on how my posture had changed so it's a very big positive step for me Chi Fit. Thanks Chris"
"We all loved it!, today is the first day in months my knee isn't swollen. Can't wait till the next session :)"
"People have commented that I look really well and ask me what I am doing…Qigong is a life changer!"

"Within 4 weeks I was able to stand for an entire class and was walking short distances unaided"

"it's improved wellbeing, both physically & mentally...this can be measurable as well as just 'feeling good'. "
"Inspirational!... classes with Chris have changed my way of thinking mentally and physically"

"Qigong classes with Chris have been amazing and I feel like I am on a new path with something that is so beneficial to my health and wellbeing."

"I've noticed the positive effects on my well being already"

" I credit your classes entirely for my recovery as I haven't done anything else to help me. Invaluable!

"I would go as far as saying that you have given me a new lease of life and I thank you very much.""

"at 72 years of age I feel significantly more sprightly than when in my 60s"

"One term in and I have found that I'm delighted with the results from this gentle method.. Thanks Chris."

"Really great Qigong classes. Brilliant way of calming your mind and getting fit at the same time"

"I suddenly realized how fluid my movements were and how deep and painless my stances were compared to my pre-Chi-Fit days"


Qigong with Christopher David Handbury

Author and TCM Practitioner Christopher Handbury has been studying Qigong (pronounced chee-gong) for over 12 years and teaching patients and students locally for the past 8 years.
During his time Christopher has used Qigong to treat Sciatica, Back Pain, Neck Injury, Shoulder Damage, Digestive Issues, Anxiety, Post Viral Fatigue, Arthritis and Symptoms of Fibromyalgia.
"My experience of pain and illness started at a very young age and life has given me a few serious injuries along the way too. I have tried many methods over the years and nothing has ever matched the results that Qigong has given me!
Since I began practicing Qigong, illness and injuries don't affect me as much and most ailments have now healed entirely. Every day is a much happier experience now."
C Handbury
The classes provide a much needed solution to modern illness and emotional stress by releasing physical tension and injuries.
Once the body is free of blockages and restrictions, the energy channels (commonly known as meridians) of the body are free to transport and transform the various functions that maintain a health body and mind.
This natural healing process can be a profound experience for some, it can also be regarded as a fantastic daily medicine for others.
Qi Gong is a gentle and flowing practise which makes it suitable for all ages, shapes and abilities. The main goal of classes is to provide the three fundamental needs most people require. These are...
Less Pain
Less Stress
MORE Energy
Qigong is a COMPLETE holistic health system that helps to balance the functions of the body and mind to bring harmony to everyday life and strengthen our resistance to future illness and disease. Qigong has all the benefits of Tai Chi, Yoga, Pilates and much , much more!
If you would like to know more about Qigong and start your journey towards greater health please visit Christopher's dedicated website at www.chi-fit.uk
Learn Qigong today with

What is Qigong?

A step-by-step guide to growing a successful daily practice of Qigong.
Christopher Handbury presents an inspirational and easy to understand journey of this amazing system of self healing and emotional balancing.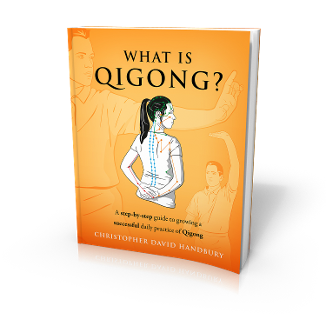 LEARN QIGONG ONLINE
Brand NEW for 2019
Over 25 Video Tutorials for you to learn this ancient holistic health exercise in the comfort of your own home. You can train whenever you like to fit you current lifestyle and commitments.
Check our some FREE Qigong Videos below
Find out more at www.chifitonline.com