Learn how to relieve common problems associated with spinal and postural problems. Easy to learn exercises for complete well-being and mobility.
Everyone will experience back pain at some point....but what can you do about it?
Back School teaches you to understand your symptoms and apply positive techniques and methods to help you when you need it most. Whether its daily discomfort or a recurring injury having the skills to help yourself is a MUST!
Its like Yoga, Pilates and Tai Chi all rolled into one!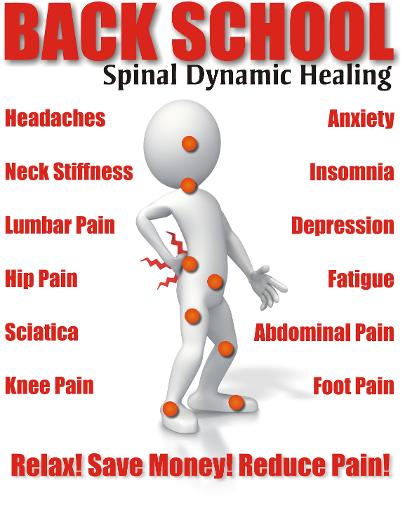 What are the Benefits?
Less Pain and Discomfort
Improved Mobility
Better Sleep
Cost Effective Treatment
Learn New Skills for Life
Treat Your Pain When You Need It!
Complete Holistic System
Reduces Stress
Learn to Relax
Improves Digestion
Gently Strengthens The Whole Body.
ARE YOU AT RISK OF POOR SPINAL HEALTH?
Office and desk bound occupations
Laptop Computer Users
Hairdressers
Horse Riders
Carpenters
Driving Jobs
Massage & Beauty Therapists
New Mothers and those with small infants.
These are the most common sufferers of Lumbar Fatigue and Cervical Posture Syndrome. The symptoms can be easily relieved with regular care and the practice of BACK SCHOOL techniques.
Back School Dates & Venues

Back School has now been integrated in to our weekly Chi-Fit Health Classes.
Classes run in Stroud, Eastington & Stonehouse.

If you are interested please visit www.chi-fit.uk

Eastington Community Centre, Gloucestershire
Please Call if you require additional Information
01453 828000
If you would like to talk to the instructor before booking your place please fill out the form below and we will get back to you.